Blatant Attempt At Humor #23.
Ladies and Gents,
Elixir drove like a man in need of a bathroom. We screech to a halt at the Marvel Studios. Once there Thor stop us.
"Halt thee, Henchman dost be a constant on AMR3...th?" Thor spits out.
"Yes, Goldie. Just shut your yap and gets us there." I order.
"Thou has angered the God of Thunder. I say nay thee."
I was about to kick him in the little boys, when Elixir stopped me and asked him nicely.
I saw some of the others go. I came up with a plan. It would be my turn to go as soon as Fatty was done with his ad spot.
"Come yellow one,drink with me." Volstagg pats the seat next to him.
First one is ok.
Second one I felling good.
#rd Wow this beer is da best.
4fth I...I..
Elixir heals me. I head back to the table.
I had two more and thankfully time is up.
Then this hottie takes to the fight.
"Sif, Lady Sif." She tells us.
I make my way to the battlefield. I pick it up and read the craving on the sword. "By the power of GreySkull, I have the Power."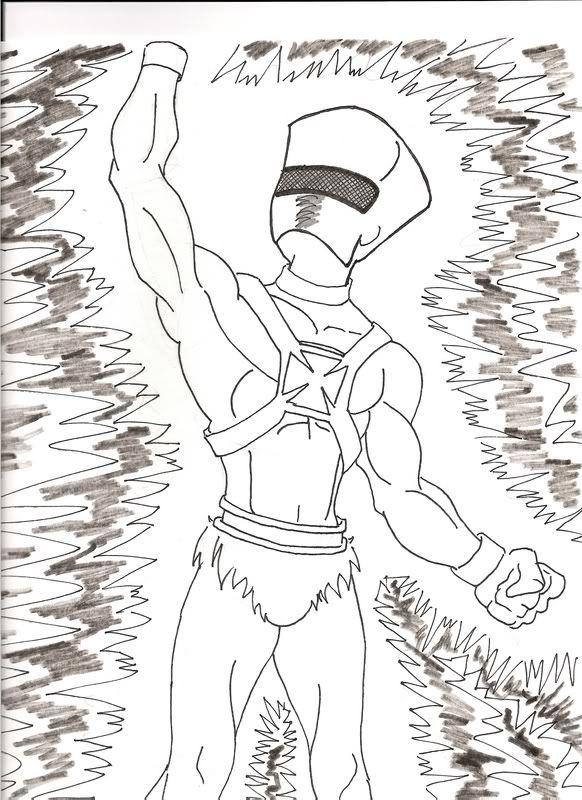 Hench- Man. dat dat doo doo... Some music starts.Hench-man.
I am tossing Frost Giants all over the place.
My strength is beyond anything I ever felt.
Suddenly, I am notice how sexy some of the giants look. I find my self thinking about what the Angel is doing...
"Ha Ha, You mis read the sword. It's be the power of Gayskull. Ha ha...Sucker."
In my anger I fling the sword into the last Giant.
"Hey, no fair. That went in.Ow." He belows.
We make a break for the rainbow bridge.
Dental for all.
Dr.Polaris rules.